When is Happy 1st Day of Spring 2021
The official first day of spring 2021 is on 20th March 2021 in Northern Hemisphere. It is also called spring equinox. However the date and time of the 1st day of spring 2021 differs slightly in different regions of the world. According to UTC, the first day of spring is on 20th March this year. We have shared below the exact timings and date of the beginning of spring season in 2021 as per different time zones. The day is also known as Spring Equinox or Vernal Equinox which marks beginning of spring in the Northern Hemisphere. Read to know about the interesting gen on first day of spring and its celebrations across the world. The maiden day of the loveliest season also marks many traditional days in different culture.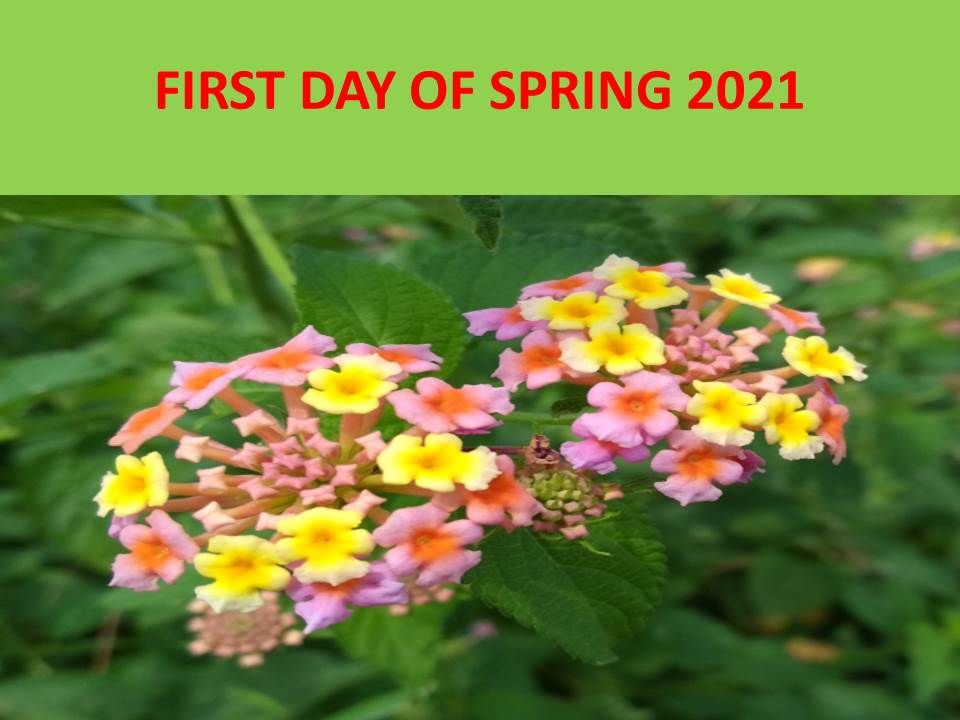 The spring season is a transitional period towards warmer days from a cold weather as well period of reproduction, rejuvenation. Since the day comes in March it is also known as March Equinox. 1st day of spring brings numerous celebrations that represent idea of re-birth as the nature gets renewed with buds and blooming after the chilled winter gets over. You will be surely enjoying the different festivals and traditions we have shared in this post which fall in spring.
When Is The First Day of Spring 2021
Find below the exact date and time of the first day of the season spring in year 2021 [for Northern Hemisphere]:
EDT: 20th March 2021, Saturday at 5.37 AM
IST : 20th March 2021, Saturday at 03.07 PM
However for the Southern Hemisphere including countries like Australia, New Zealand and South Africa, the spring season begins during September and October when the opposite side will be observing autumn season. The spring in Southern Hemisphere is the same as first day of fall in Northern Hemisphere.
1st Day of Spring 2021 – Traditions & Celebrations
Arrival of new seasons is often celebrated through special traditions, rituals and festivals in almost all the cultures and regions of the world. Since spring season is associated with rejuvenation and reproduction, the celebrations of this season too represent arrival of something new. Here we have listed some interesting festivals that will be celebrated after the first day of season spring 2021 will set:
The biggest celebration that sets after the 1st day of spring is the Easter or Pascal celebration in catholic religion which celebrates resurrection of Lord Jesus after his crucifixion. Easter is celebrated by all Christians worldwide on the third day after Good Friday. The day is made sweeter with a special dessert of Easter eggs.
Jewish religion too celebrates their Passover Feast after the spring equinox.
Persian culture celebrates their New Year known as NavRoz during the same period.
A special festival of balancing eggs on their broad ends is observed in China following a myth that the March equinox or first day of spring is the only day when the egg stands perfectly balanced.   Eggs are symbol of new life and the one who can make it stand on the day believes to invite prosperity and good luck in his/her life.
Earth day is a mod day celebration during April to increase awareness to save our planet's environment and nature. Some other similar days are also commemorated in March, i.e. World Water Day, World Wood Day, International Day of Forests and World Wildlife Day.
Find date and time of full moon June 2021.
With the help of exact timings give in this post for first day of spring 2021 for different time zone, you can calculate the date and time of 1st day of spring in your region. The first days of seasons are often considered auspicious and best ones to start new ventures and to mark some significant days life wedding, communion and house warming. You can look for similar info and schedule of first days of all the seasons of summer, autumn and winter at our site. Do check out the related posts to know what are equinoxes and solstices and how they are related to the first days of the seasons. Will be glad to know any special tradition followed in your region or culture to celebrate 1st day of spring season. Keep following us to know the dates of full moon 2021 and new moons.