Happy Chinese Mid Autumn Festival Date and Celebrations
The Mid-Autumn Festival 2023 is on 29th September 2023, Friday. It is a major celebration in China, Taiwan, Singapore, and Vietnam. The festival is related to the harvest activity and also known as harvest festival. The date of the mooncake festival keeps on changing every year. It is celebrated on the 15th day of the lunar calendar's eighth month. Hence the date changes in the Gregorian calendar. This Chinese moon festival falls on the full moon night. This post shares interest facts, greetings, and activities of the mid autumn festival.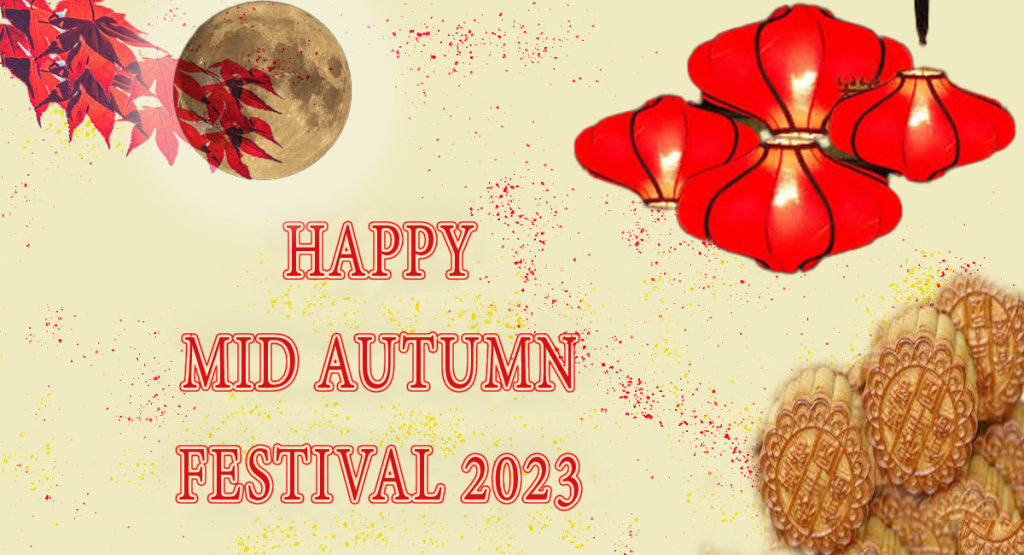 Check out how people celebrate the festival and what is the importance . What is the moon cake festival story? As per western calendar, the mid autumn festival falls during end of September month or beginning of the October month. This autumn moon festival has many interesting stories. We are glad to share some lovely quotes and greetings to wish happy mid autumn festival 2023. Also, browse our website to know exact date and time of full moon october 2023.

Mooncake Festival Story
Autumn moon festival of Chinese calendar is also known as mooncake festival. The story behind the festival is an interesting legend. The story is basically related to the moon and widely popular since ages.
As the story of autumn moon festival goes, there were 10 suns in the olden times. This made life difficult due to cruel heat. A powerful hero named Hou Yi destroyed nine out of the ten suns. Due to this, his fame spread across and a beautiful woman Chang E married him. They lived a happy life until the queen of heaven Wangmu gave him a medicine. That medicine would make him ascend to heaven and turn into God or Goddess.
Check the full moon 2023
One of the apprentices named Peng Meng knew this and forced Chang E to hand over the medicine. But Chang E refused and instead of losing it, she swallowed it. Due to her abundant love for her husband, she moved to the moon and it was the nearest place to the earth. Her husband was sad and offered all the fruits and cakes that she liked as a token of love. Since then people are worshipping moon and present offerings to the moon. Hence mid autumn festival 2023 is related to the worship of moon.
Happy Mid Autumn Festival Greetings | Quotes
As the harvest moon festival is round the corner, we share the best happy mid autumn festival greetings and wishes. Wish your friends and kin with lovely moon cake festival wishes.
May you discover happy harvests and most glittering smiles with mooncake festival. Wishing you a very happy mid autumn festival 2023!

Wishing you abundant happy harvests with lots of happiness and tranquillity of the moon!

May this autumn moon festival brings lots of luck and fortune in your life!

Hope this moon festival is simply a great moment for you!

Let this lucky festival be filled with love and laughter of your family and friends!

Hope this lucky moon brings lots of smiles in your life!

Here I wish lots of hopes and happiness on this Moon festival. May this moon cake brings lots of cakes and sweet moments for you!

Wishing you and your family a very happy mid autumn festival 2023!

May you have a joyful celebration on this full moon night!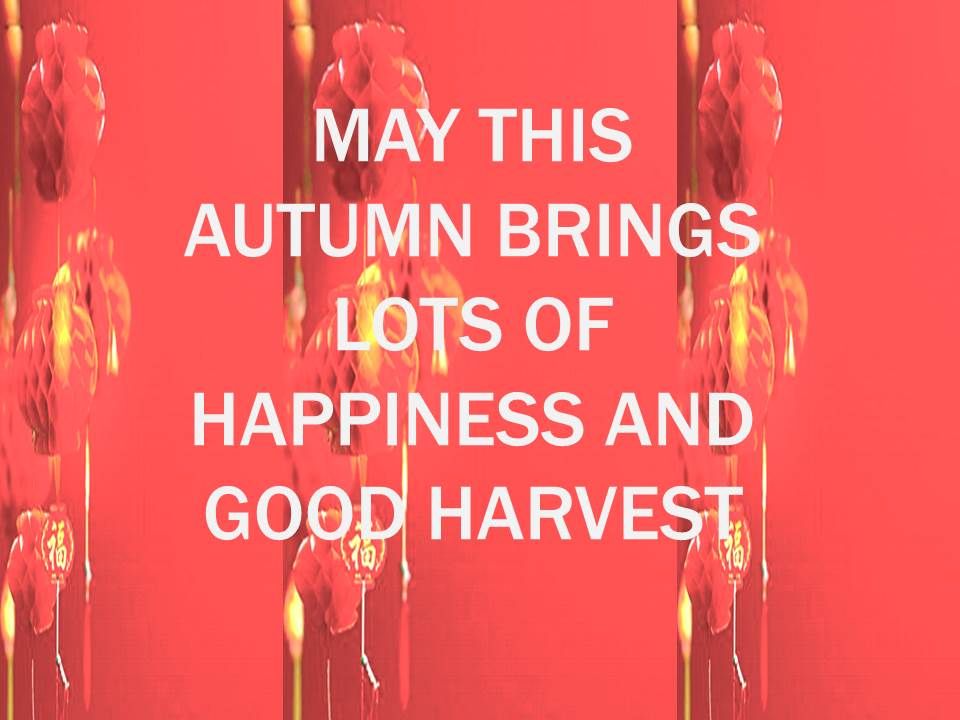 Autumn Moon Festival Lanterns
Lanterns are of great significant during mooncake festival. Besides lanterns, there are lots of other celebrations. Here we have listed the major autumn moon festival celebration activities.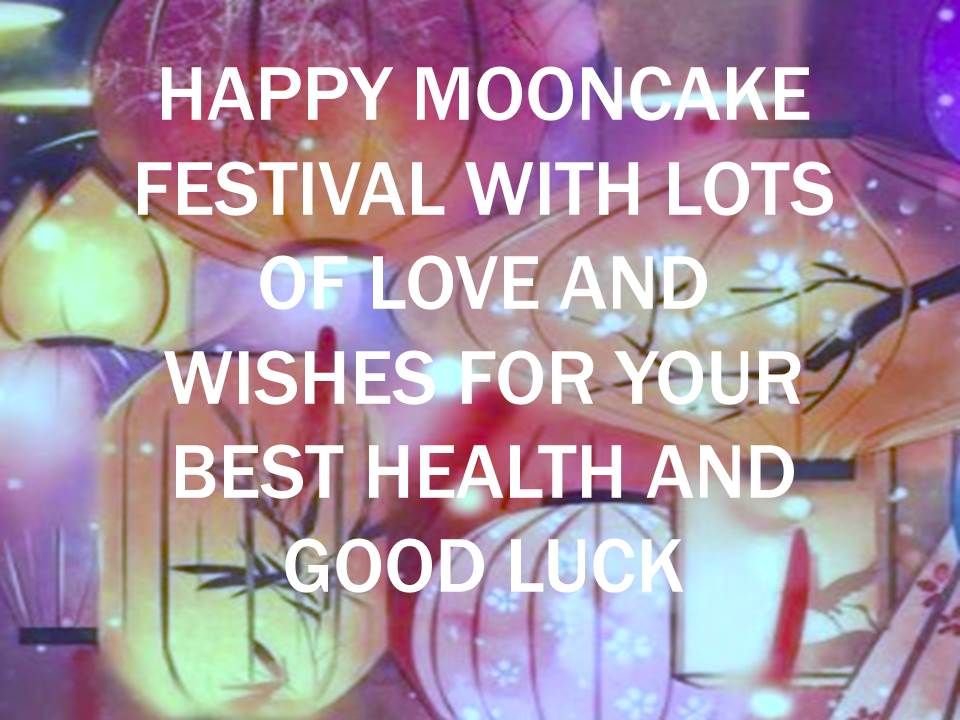 Lanterns are used to worship moon. Lanterns are symbolic of fertility and warmth. Burning incense to honour the divine God and Goddesses including Chang E. Lanterns are also widely popular during Halloween festival. We are sure this celebration of lantern is very similar to the lanterns made of pumpkins during the halloween. Autumn festivals are celebrated in various part of the world during the fall equinox. India celebrates festival known as Sharad Purnima. This Indian festival too celebrates full moon and people prepare special dish made of milk and patched rice.
Mid Autumn Festival 2023 Activities
Here we have listed the major autumn moon festival celebration activities.
Lion dance and dragon dance performances take place.
In Vietnam, the festival is celebrated through parading. Children parade in the full moon night holding lanterns of different shapes.
Mooncakes are one of the major food prepared during mid autumn festival. A round shaped cakes are distributed among family members.
The Chinese mid autumn festival 2023 will also be observed in other countries like Taiwan, Hong Kong, and Philippines.
Mid Autumn Festival Vietnam
Likewise China, Vietnam too celebrates this festival. The mooncake festival is known as Tet Trung Thu in the language of Vietnam. It is also popular as festival of children.  They believe that children are very innocent and hence very close to God. There was a practice of gazing at the moon among the Confucian gurus in olden days.
Know all full moon dates at 123nextfullmoon.com
Lion dances are also an integral celebration of this day. It is known for bringing money and luck to people. We are sure you liked our information on mooncake festival. Wishing all our readers a very happy mid autumn festival 2023!
Chuseok Festival in Korea
Chuseok is a famous Korean festival celebrated in fall. Chuseok day meaning is autumn eve as it is a major harvest festival. It is celebrated on the same day as of mid autumn festival or lantern festival. Likewise many autumn festivals, this too is celebrated during the autumn equinox.  If you want to know when is chuseok in 2023, it is very simple. It is celebrated on the 15th day of the eighth month of the lunar calendar.
Koreans wish each other happy chuseok also known as chuseok day adalah. People visit their hometowns and enjoy traditional food like rice wines and songpyeon. This day is celebrated with great fervor in Morth and South Korea. People also visit to their ancestors grave on this day. We are sure you loved this information on the fall festivals of China, Singapore, Taiwan, Vietnam, and Korea. Wishing all our readers a very happy mid autumn festival 2023.